Divisions
Gardner Zemke's Full-Service Mechanical and Electrical Divisions perform a full spectrum of specialized construction services for Clients. With our Mechanical/Electrical combination of in-house resources we meet the unique challenges of a variety of project types with a single point of responsibility. We perform stand-alone Mechanical projects to include utilities, complete HVAC including in-house sheet metal/duct fabrication, process piping, plumbing, equipment installation and controls. Our Electrical division performs stand-alone projects ranging from commercial building work through High Voltage installations on Powerplants and Substations. Our greatest value to our customers is where we are uniquely positioned to perform joint Mechanical and Electrical projects where we take complete responsibility for the coordination of all Mechanical and Electrical installations to include the start-up, commissioning, training and final turnover.
Gardner Zemke understands that an experienced and highly qualified team of construction professionals is one of the most valuable resources we can provide our clients. We bring to each project our depth of expertise in various project types, construction methods, and teaming arrangements. Gardner Zemke's flexibility allows us to combine these specialized abilities in the best way to meet the needs of individual projects to provide a superior level of service and peace of mind to our clients.
Preconstruction Services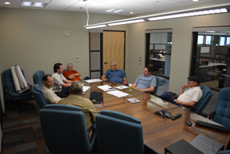 Gardner Zemke provides preconstruction services to assist our General Contractor or Owner Partners prior to and/or during the design development phase of the project. We provide budgeting services, constructability review and value engineered alternatives during the conceptual stage of development. Developing cost effective solutions which save time on the schedule and improve productivity are the goal of our preconstruction planning efforts.
Involvement in schedule development, BIM coordination, Cash Flow projections, site investigations/existing conditions, coordination of LEED requirements, and Design-Build/Design-Assist services are provided with special emphasis on the Mechanical and Electrical coordination needs of complex installations.
Prefabrication
Prefabrication is done in a controlled environment with the proper equipment, tooling and expertise necessary to insure a quality product is delivered to our projects on time and within established budgets.
Typical jobsite wastes are reduced, quality consistency is improved, and the jobsite resources are reduced which helps control schedule impacts and minimize safety concerns.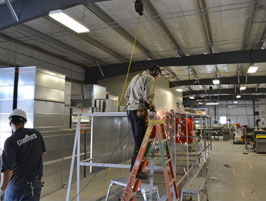 Quality Assurance
Details matter! We believe in doing it right the first time which requires diligent planning and stringent quality measures. Our projects are built to last and Gardner Zemke is committed to continuously improving our work methods, training of employees and systems we use to measure our effectiveness. We execute our work based upon a formal quality program designed to ensure we meet or exceed customer specifications, address the means and methods of performing our work and provide for continuous inspection for assurance. Our program includes pre-activity planning meetings to communicate our goals to individuals responsible for the installation, periodic quality inspections and follow up inspection. Our Quality policy is one of our Core Values and we believe the quality of our work will represent us for years to come ensuring repeat customers. The satisfaction of a job well done is vitally important to our customer's interests as well as that of our team members.
On behalf of URS-Federal Services, I would like to take this opportunity to thank all of the great people at Gardner Zemke Company, for the outstanding service your team provided…I will certainly look forward to working with the professional, responsive, and courteous personnel of Gardner Zemke Company again, and will further my praises throughout URS Corporation."
Mitch B. Wisenor/Construction manager II/URS-Federal Services/Columbia, MD
Safety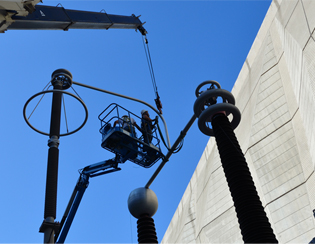 Gardner Zemke is committed to safety above all else! Every person at every level within the company is authorized and expected to speak up when they observe unsafe acts. This attitude is discussed and trained into our people from the top levels of management and ownership of the company. We all have family and friends who care about us and expect us to return home safely from our work each day.
We take seriously our responsibility to keep each other, those from other trades and the public safe on our jobs. Nothing is more important.
Job specific safety programs, safety training, observation programs and job hazard analyses are just a few of the tools that are implemented every day on every job for each activity performed. With committed leadership we convey the importance of a culture of safe working habits but actions speak louder than words. Our leaders have a special responsibility when it comes to safety and their primary responsibility is to insure policies that will protect lives and property are adhered to or changed as needed to reflect changing conditions.