History
The Beginning
Gardner Zemke was incorporated on January 1st, 1965 by George Gardner and FR "Dick" Zemke. Both were seasoned managers of the Reynolds Electrical & Engineering Company who had offices and projects throughout the United States. Neither of them were strangers to large complex projects. Dick Zemke was part of the project team on a $153 million Reynolds-Newberry Joint Venture for the Atomic Energy Commission's Gaseous Diffusion project at Portsmouth, Ohio which required 3,300 electricians at peak. He then moved to the 25 story Grady Memorial Hospital in Atlanta, Georgia as Electrical Superintendent. After a friendly disassociation with Mr. Reynolds the Gardner Zemke Company was formed. Mr. Reynolds commented with encouraging words "I expect you both to succeed in your new business, after all if you don't succeed it's a poor reflection on me".The early years included many projects at Sandia and Los Alamos National Laboratories, and Gardner Zemke's fledgling Line Division performed numerous powerline projects electrifying the Navajo Indian Reservation throughout Arizona and New Mexico. In 1966 the company performed the lighting of the "Big I" project where interstates 25 and 40 intersect in Albuquerque. This project included the first high-mast lighting standards in New Mexico and this began the highway lighting and traffic signalization division of the company. From the mid 60's through the 1980's Gardner Zemke performed numerous Powerplant and Substation projects throughout Colorado, New Mexico, Arizona, Nebraska, Kansas and Oklahoma.
The 1970's
The 1970's began our various experiences in the industrial field to include mining and milling work for the production of Uranium, Copper, Molybdenum, Perlite, Coal, Gold and Silver as well as Water and Wastewater treatment facilities. In 1970 Gardner Zemke acquired the construction assets of Reynolds Electric from
EG&G Corporation which included completion of projects in California, Louisiana and Oklahoma. This same year branch offices were opened in El Paso, Texas and Phoenix, Arizona. In 1974 Gardner Zemke opened a Mechanical Division to perform Plumbing, Piping, and HVAC work in areas where our Electrical Division worked and our customers had mechanical needs.
The 1980's
The 1980's included numerous Fossil Fuel Powerplant upgrades to add Scrubbers, and Bag Houses due to environmental concerns over air pollutants. A branch office was added in the 1980's to support this Powerplant work in Farmington, New Mexico and another in Denver, Colorado. Our manpower peaked at over 600 personnel and we obtained licensing in 12 western states during this era.
The 1990's to Today
The 1990's saw expansion into new territories performing specialized categories of work with primarily federal government agencies such as the Department of Defense, Army Corps of Engineers, Dept. of Energy, NASA, Dept. of Interior/Bureau of Reclamation, and others. Work was performed at Hydroelectric Powerplants throughout the west replacing large High Voltage Power Transformers through 525 Kv, Generator Circuit Breakers, Insulated Cabling systems through 230 Kv and Isolated-Phase Bus Systems and that work continues at this time. From Hydroelectric projects at Grand Coulee Dam in Washington, Hoover Dam in Arizona/Nevada, and Glen Canyon Dam in Utah to replacing base-wide medium voltage power systems at Edwards and Vandenberg Air Force Bases in California to the site wide replacement of Laboratories, Data Centers and highly secured installations at Sandia and Los Alamos National Laboratories in the 2000's we've been there!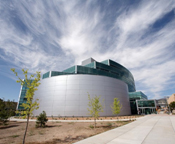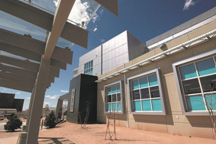 I could not let our contract end without telling you how much I appreciate the outstanding service your company has provided. Most other companies interested in the switchgear contract commented that the contract could not be completed in time. Gardner Zemke not only completed delivery and installation on time, but completed three months before the completion date of the contract and at the same time minimized the unavailability time of the powerplant generators."
Rusty Gattis, Engineering Leader/Glen Canyon Field Division/ US Department of the Interior/Bureau of Reclamation Team, Page, Arizona
Co-Founder George Gardner retired in the mid 1980's and Mr. Zemke turned over the management of operations to the next generation in 2010. The Zemke family members continue to own and operate the business along with other long-term employee/shareholders and the original Mission and Core Values mentioned above have never been more relevant than they are today.
..we have found that consistency of performance, time after time, is a direct result of a top-down business philosophy and orientation toward quality performance. Our experience with the Gardner-Zemke organization.. has proven to us that this business acumen and philosophy exists throughout their organization. It is a pleasure to provide testimony to their technical competency, quality attitude and output, attention to schedule, and their ability to operate in a cooperative environment in spite of any adverse conditions"
Lee T. Stroud, Projects Manager/Jacobs Engineering Group Inc./Houston, Tx